Chantal Tseng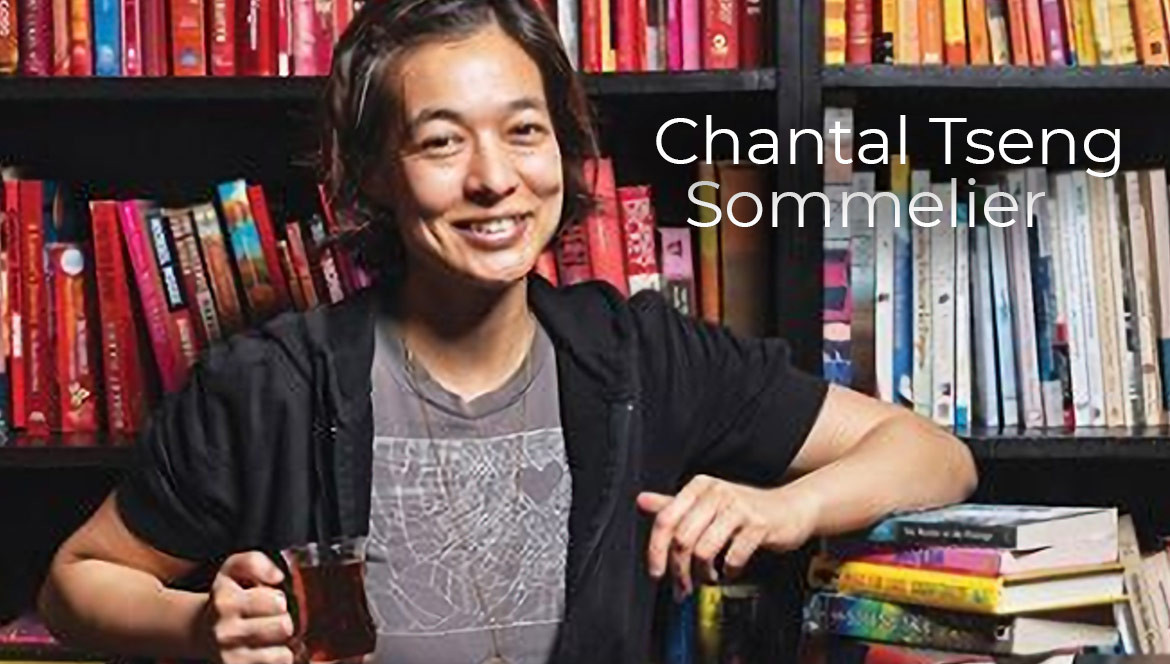 Chantal Tseng loves just about anything fermented and poured, as she tells it, but especially wine, tea and cocktails. She's turned that love into over 20 years of serving drinks as a bartender, bar manager and part-time Sommelier. During the pandemic, she started a website where folks can order custom cocktail recipes based on their home bar inventories and more.

Her regularly scheduled passion of the last eight years is running the "Literary Cocktails" series formerly based out of the Reading Room of the now closed Petworth Citizen, where every weekend she created specialty cocktail menus that are inspired by classic and contemporary literature. The pandemic changed all that and she now collaborates monthly with The Gibson where she also hosts specialty Absinthe nights dubbed "5th Column Absinthe" and other events such as "Vinomorphy," a menu of wine and the cocktails they transform into with haiku pairings, PUNCH.BOOK.LOVE, a book club featuring novellas, short stories, poetry and punch. On top of that you can join her ongoing Sherry & Christie Book Club that meets every 2nd or 3rd Sunday of the month via local DC bookshop, Loyalty Bookstores and Baan Siam.
In the past, she held the rank of original Bar Manager and Senior Bartender of the country's first ever Sherry Bar, Mockingbird Hill, where she created and managed the winelist and cocktail program. She was named EaterDC's 2013 Bartender of the Year and one of Daily Meal's 25 Top Bartenders in America. She was the first Head Mixologist for the historic Tabard Inn where she created the 
Tabard Cocktail
, which was featured in one of her favorite publications, 
Imbibe
. Lastly, she was the co-founder of 
Redeye Menus
, a sherry pairing dinner social club that paired sherry with Asian food.
A true student of all things liquid, she is a Bar Ready graduate of the 
B.A.R. program
, a Certified Sommelier via the 
Court of Master Sommeliers
 and a Certified Sherry Educator from the 
Consejo Regulador in Jerez
. You 
might
 find Chantal freelancing as a Sherry educator, teaching virtual wine or cocktail classes, promoting the local library, cat-sitting, doing some freelance chalk art or simply playing a mean game of pool. You can 
definitely
 find her posting regularly on 
Twitter
 and 
Instagram
 as @shinobipaws sharing book recs, cocktail photos, recipes and of course wine and sherry moments.
One of my absolute go-to favorite wines via Tradewinds Specialty Imports is the classic Hidalgo La Gitana Manzanilla Sherry. "La Gitana" translates to the Gypsy and is a very old brand that Hidalgo took over after the original entrepreneur passed. She is featured on every label as a reminder to her storied past and excellent taste. The wine is classic in its profile with hints of the ocean, crisp golden delicious apples, dried chamomile, sourdough and almonds. I love sipping this crispy aperitif wine with anchovy stuffed olives, oysters on the half shell, scallops with a shiso sauce, green leafy salads with arugula and capers and so much more. It also adds a complex savory touch to many stirred aromatic cocktails like the Tuxedo Martini and Rum Manhattan riff I call the Boardwalk that's made with aged rum, sweet vermouth, manzanilla, sarsaparilla and orange bitters and nutmeg.
In Same Category
Related by Tags