William Martínez & José Cox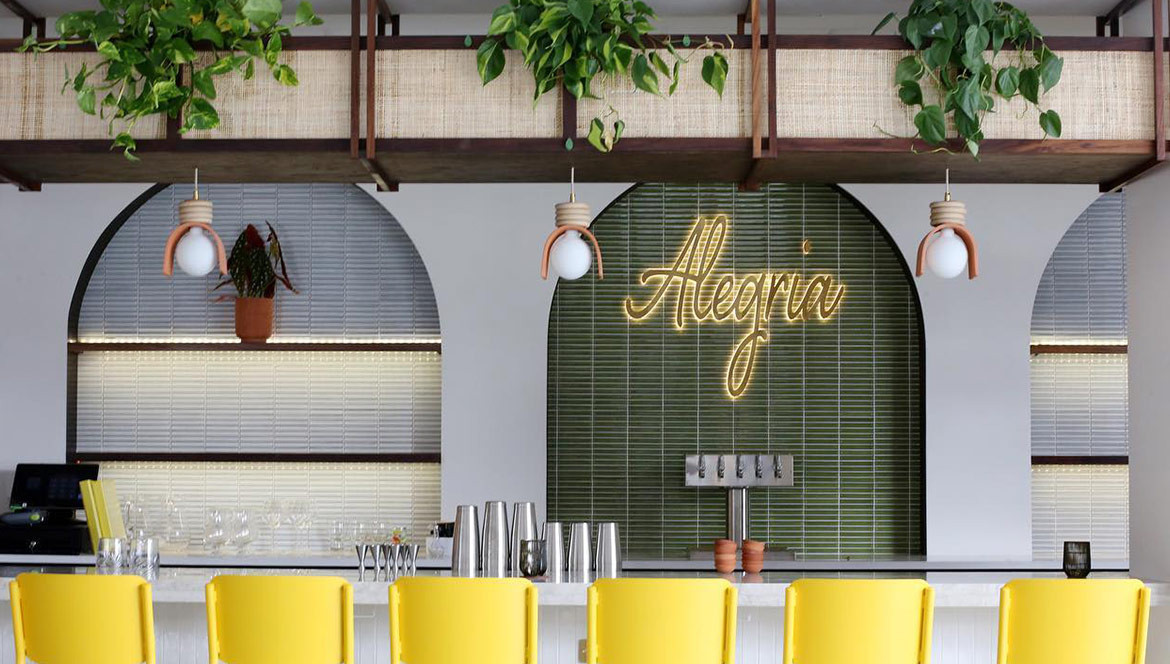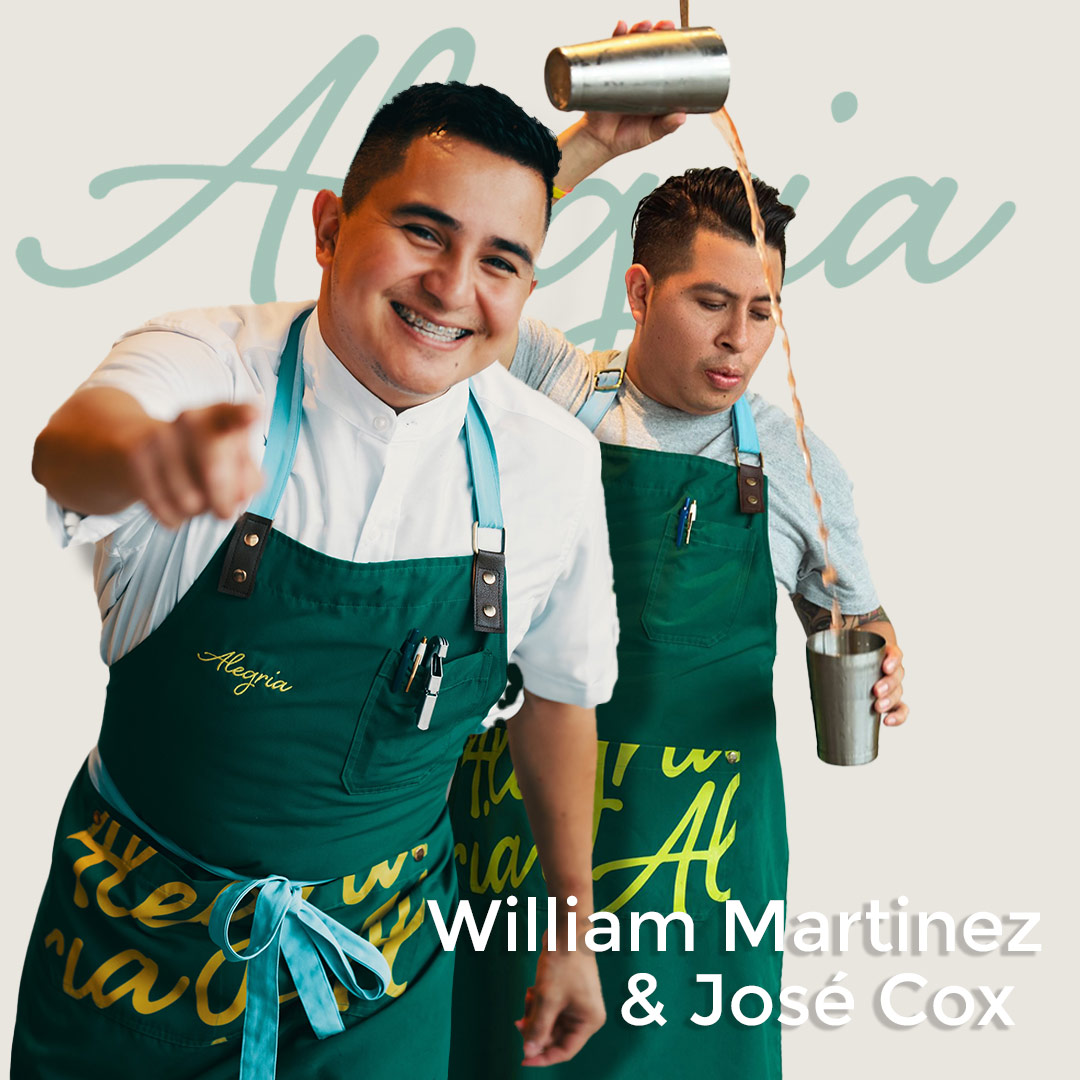 About
William and José
William and his team bring the energy, with contagious smiles & caring personalities. All their guests have to do is show up, sit in one of the yellow bright seats, and join the party! 

José has worked closely with local winemakers and suppliers, in the DMV, and over the years has realized that he loves to showcase the rich flavors of regional wines. 

Through engaging wine seminars and tastings, he has strived 
to educate the patrons and the staff that make up the Alegria team...
Alegria
The 26-seat love letter to Latin America brings Northeast expert espresso martinis and avocado-accented cocktails in the newly opened Bryant Street Food Hall. Scents of slow-burnt palo santo wood waft through the air welcoming customers to Bar Alegria. The vision with Bar Alegria is to showcase common flavors that the team grew up on as kids, being raised by parents from Latin America. You can expect to find cocktails and natural wines that show off profiles of banana, jalapeño, cinnamon, chocolate, passion fruit, hibiscus and much more…
William's Preference
While the cocktail program is the highlight of this bar, a curated natural wine selection is always available. Both William and Jose are fanatics of our Lambrusco, a chilled, sparkling red wine from Italy that showcases notes of balsamic, dark fruit and an incredible frothy texture. It is the perfect low alcohol  product to help their guests relax on warm summer days. Gulp Hablo Orange wine has also become a fast favorite request from their patrons. The Verdejo/Sauvignon Blanc blend is light and refreshing with great texture and balance…