GARNACHA DE ARRAYÁN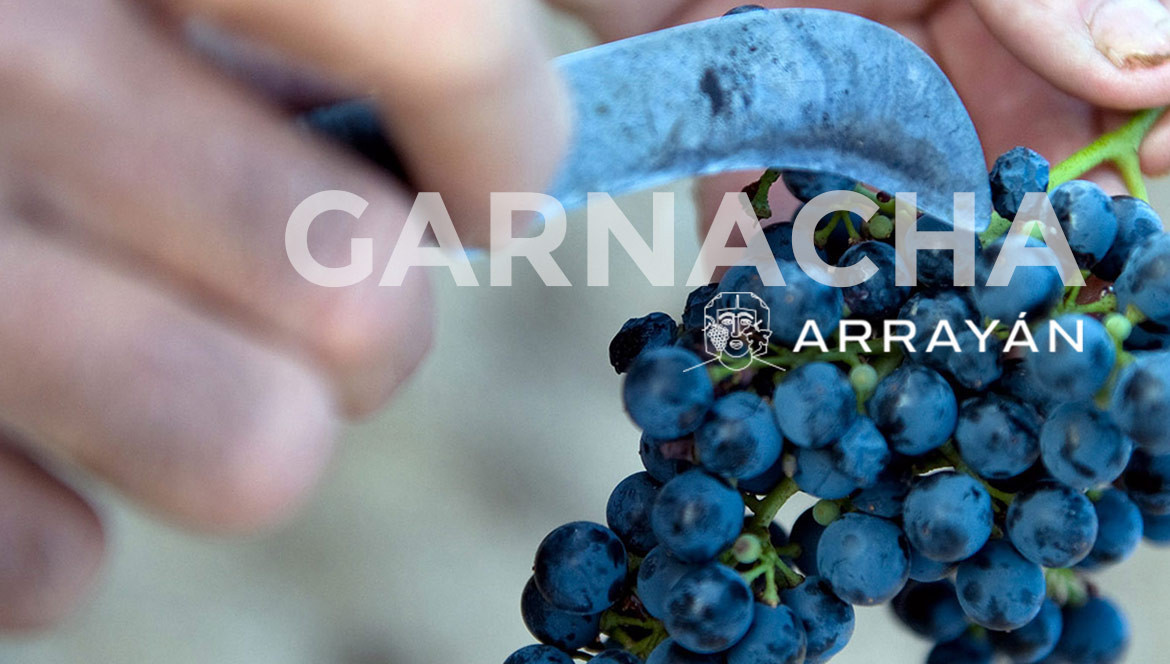 The Vinous Delight
While learning about Spain's esteemed winemaking legacy, and you'll invariably encounter the compelling Garnacha grape. This varietal, also recognized as Grenache, boasts an enduring presence in Spain's vinicultural heritage, adding a layer of sophistication to its diverse wine narrative. 
The Garnacha grape has thrived for many generations in Spain's sun-drenched fields and make wines that are both robust and captivating. This prolific grape has garnered global prestige, occupying vineyards far and wide. Its adaptable nature finds synergy with various terroirs spanning from the vineyards of Rioja to the arid landscapes of Priorat. 
In the glass, Garnacha is known for its opulent bouquet. Ripe red fruit aromas such as strawberry, cherry and raspberry harmoniously blend, offering a palate that is generous and accessible. It's sensuous warmth, reflective of the Spanish sun, is often harmoniously counterbalanced by the grape's intrinsic acidity, yielding wines that are not only indulgent but also elegantly versatile.
Whether presented in a solitary varietal expression or seamlessly woven into blends, Garnacha embodies the quintessence of Spanish winemaking. Its chameleon-like ability to adapt to an array of styles, from vivaciously light to assertively bold, reinforces its role as an emblematic fixture in Spain's vinicultural mosaic.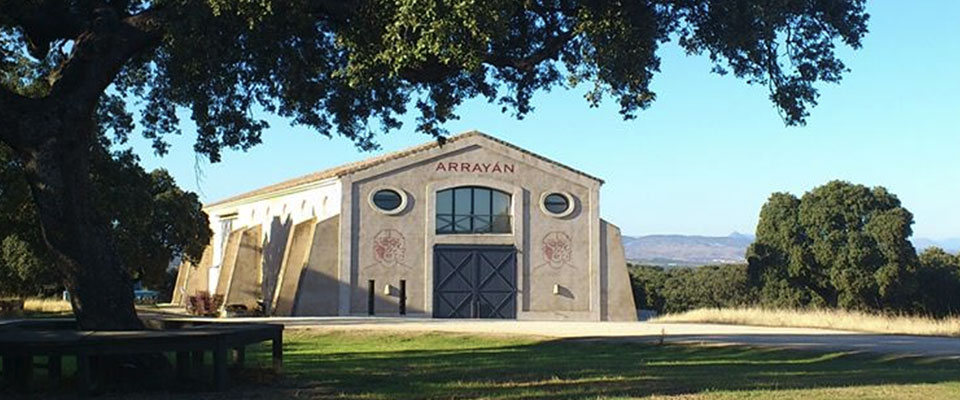 Garnacha de Arrayán
Bodegas Arrayán, is a magical Spanish winery that brings you a whole new world of amazing Garnacha wines. Garnacha grapes are nurtured to perfection, resulting in wines that are like no other. Right in the heart of Spain's wine legacy, Bodegas Arrayán has cracked the code to create Garnacha that's simply extraordinary.
So, what's the secret? It's all about the way they take care of their Garnacha vines. These vines get to soak up the goodness of the sun and the unique flavors of the land around the stunning Sierra de Gredos mountains. That mix of sunshine, cool breezes, and different soils works like magic on these grapes.
The result? Bodegas Arrayán's Garnacha wines are like a symphony of tastes. You've got the sweetness of red fruits playing in harmony with the soft, flowery hints. And that touch of earthiness adds a cool depth that makes every sip an adventure.
From the vineyards to your glass, Bodegas Arrayán makes sure each bottle is like a piece of their land. So, if you're up for a little adventure in a glass, try Bodegas Arrayán's special Garnacha. It's like Spain's best-kept secret, ready to make your taste buds dance with joy. Cheers to trying something truly unique! ?✨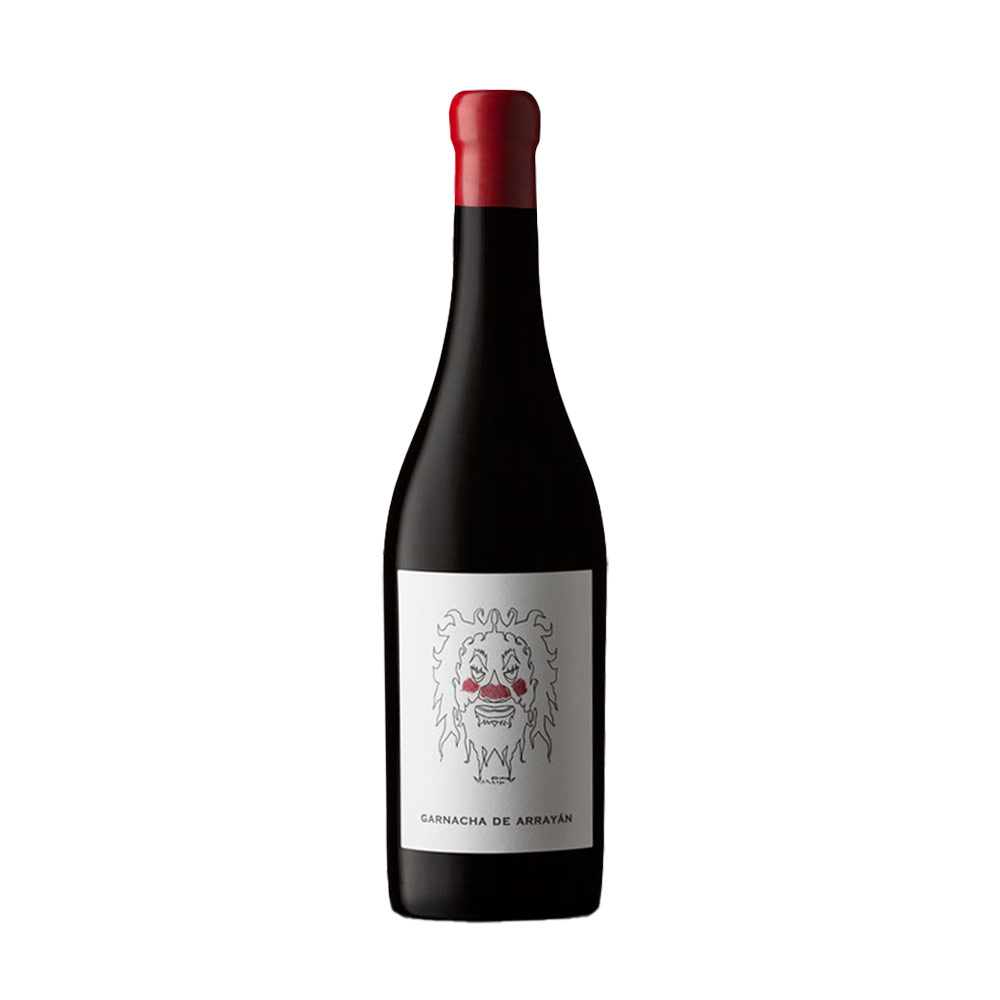 An Exquisite Vinous Gem
Step into a world of pure wine enchantment with our exclusive Garnacha de Arrayán, an oenological treasure! This wine is a symphony of flavors designed to elevate your dining experience to extraordinary heights. Crafted with meticulous technique, passion, and a nod to tradition, each bottle encapsulates the essence of our vineyard's terroir, heart of the grape, and the rich cultural heritage that gives it life. Despite the 2014 vintage, this elegant Garnacha shows a radiant clarity that draws you in. Rich, ruby-red tones, mingle effortlessly with delicate violet hues, creating a visual masterpiece that's sure to steal the spotlight on any table.
Fresh aromas of ripe crimson fruits – luscious strawberries and cherries – come together in a harmonious balance. The fruity bouquet is accompanied by the allure of blossoming flowers, particularly the elegant lilies. As you delve deeper, a touch of toasty oak and a sprinkle of sweet spices emerge, casting a spell that's impossible to resist. And that's not all – a subtle whisper of balsamic notes evokes images of a hidden forest, with hints of thyme and lavender that perfectly complement the earthy undertones.
Upon taking the first sip, you'll be greeted by a dry yet incredibly vibrant experience. The medium body is invigorated by a lively acidity that dances on your palate. The tender tannins, have evolved over time, gaining in character and depth and a touch of oak, adds a layer of richness that lingers in the background. With every sip, a gentle warmth emerges, accompanied by a delicate touch of bittersweetness that leaves you craving more. As the final notes linger, you'll be treated to smoky and spicy nuances that bring the journey to an unforgettable close.
Don't miss your chance to own a bottle of this exquisite elixir – a masterpiece that's ready to grace your table and elevate your wine moments to new heights. Indulge in the symphony of flavors and experience the magic for yourself!