Remírez de Ganuza Viña Coqueta Reserva 750ml
EXPERT NOTES
---
Meaty and earthy with some licorice, this is quite a powerful and tannic wine, considering it's got a decade of age on it. The balance is good with a slightly tart finish. Drink now.
-James Suckling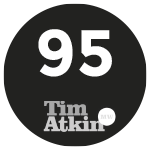 WINEMAKER'S TASTING NOTES
---
Exuberant fruit notes of blueberry confit, mulberries and figs as well as a good spoonful of plum jam  around the edges of the palate. underpinned by aromas of mild spices such as cloves, cinnamon and bourbon vanilla. Although there is a clear wood presence, it willingly allows full dominance to the fruit, so that the wine presents itself as unreservedly generous and expansive.
MARKETING RESOURCES
---